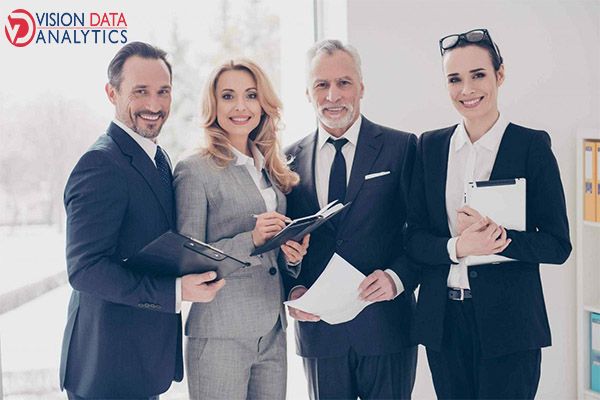 Your firm's implementation partners are crucial to your success when it comes time to roll out new technology, Oracle consulting services, and corresponding business procedures. Choosing a partner might be a make-or-break choice for a company. Therefore, picking the ideal consulting firm for your requirements is critical.
With the wrong partner, Oracle Consulting Services' implementation could be delayed, which could have several negative consequences for a company.
Additionally, there can be various cost overruns. Even worse, the implementation could end up failing. However, the proper expert can help you navigate the software selection process, ensuring that you choose what you need and implementing the technology of choice most strategically with the least amount of business disruption.
Because each consulting firm operates differently, it's a good idea to ask each consultant precisely what their process entails. They will all generally respond with the same outline.
Working with an Oracle consultant will break the process down into four steps:
They will inquire about the objectives.
They'll pay close attention to your responses.
They will devise solutions to meet the requirements.
They will collaborate with you to create and implement a roadmap.
Advantages of Oracle consulting services:
Client-Centered Industry-
There is generally apprehension about bringing in outside help due to the possibility of communication breakdown. It could be because many businesses provide their services by combining on-site and off-site methods. However, in the tech industry, such as Oracle consulting Services a lot of effort is generally put into ensuring a stable connection.
Many services are available on-demand, with scheduling options to address urgent issues. Their goal is to have a long-term relationship, and they are often willing to go out of their way to make that happen.
A Strategic Approach-
A great Oracle consulting firm will always provide you with honest feedback. That means you'll get both positive and negative feedback and pushback from us from time to time.
No one wants to hear that their idea wasn't the best, but when you can rely on your Oracle consulting firm to be completely honest, you know you'll end up with a solution that perfectly fits your needs.
Participation in Your Success-
By setting up the planning and implementation methods for systems management, Oracle consulting services assist each organisation in achieving its objectives. To keep the contract, it is to their best advantage to produce these results. And continuing to show value sets a bar that prevents a plateau.
In contrast to someone who would be hired inside, referrals are also a significant source of motivation for third-party consulting firms, which acts as an extra incentive. Your staff can concentrate on their task, preserving a smooth workflow, thanks to the individual commitment of an outside provider.
A Variety of Choices-
There is no one "right way" to do something in technology, specifically cutting-edge technology like Oracle Cloud, but there are many wrong ways, like "over budget" or "delay."
Vision Data Analytics, a top Oracle consulting company in Hyderabad offer you various options for achieving your objectives and extra options if none of their suggested solutions fully satisfy your requirements.
Recurring Check-Ins-
When you engage with one of the best Oracle consulting companies, you shouldn't ever have to worry about the progress of your project because they'll keep you informed at all times.
We take the time to routinely check in and ask about your needs, changing goals, and personal gut emotions regarding the project. Also, keeping you informed of the status of the project.
Knowledge Corresponds to Budget –
There is a reason- why consulting firms generate the amount of money they do annually. Large corporations frequently hire consulting firms for an extended period. That is because every employee who works with the client has received in-depth training. And certification at a level of skill to handle any application for small- to large-sized businesses. You can identify your financial constraints concerning potential Oracle consulting firms by setting a realistic budget.
Relationship Development-
An excellent Oracle consulting company like us will inquire about you in each of their conversations with you. Not just at work but also daily. Instead of just receiving information from your consultant, anticipate engaging dialogues.
In these conversations, you'll see that your consultant sees themselves as your partner and friend, willing to go above and beyond for you. It won't seem strange to talk with your consultant about your future ambitions and aspirations, both in the company and in life.
We will make it clear that we are developing a long-term connection with you.  Regardless of how brief the project duration may be.
Knowledge and Interest-
Because Oracle products are leading-edge, Oracle consulting firms must also maintain their skills at the cutting edge. A competent consultant will keep up with market developments. Look for new ways that Oracle or Oracle-integrated technology might benefit your business, and constantly plan on your behalf. But to use Salesforce Consulting Services Hyderabad to its full potential, you must purchase add-ons.
The best part is that we'll share the insights with you so you can keep abreast of the newest possibilities for your Oracle solutions. For more information please Contact us