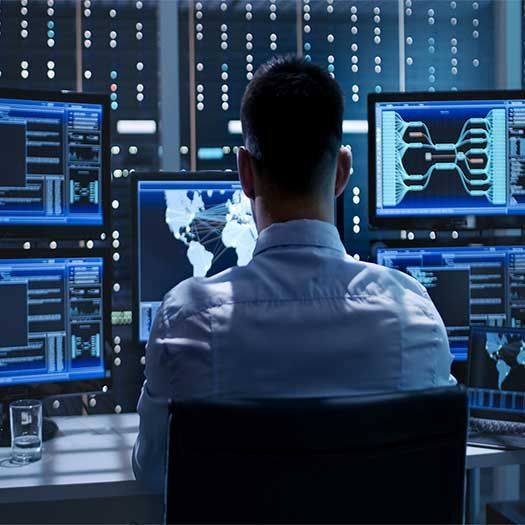 Cloud Consulting Services Hyderabad assesses your present systems and requirements to assist you in determining the most cost-effective and efficient cloud-based solutions. Automation and cloud services can help you save money while keeping your essential company data safe. It also makes scaling up easier and offers a single hub for storing and accessing corporate data.
In today's fast-changing technology world, organizations must discover innovative solutions to conserve space. Improve security, and safeguard their assets from theft, loss, or damage.
Hiring Cloud Consulting Services Hyderabad:
can help you reach these objectives while also providing a slew of other advantages.
Cloud computing allows operators, managers, and employees to access apps and information from anywhere. The cloud is popular because it enhances operational efficiency and productivity by making information more open and accessible. Cloud specialists ensure that your company's information is there in the most appropriate location and monitor your systems.
When you keep critical data off-site, you can ensure complete business continuity even in the worst-case situation. Your data is subject to damage, theft, or loss if it is stored in a single on-site location. It is not vulnerable to threats to your physical workspace when it is in a safe area secured by layers of encryption.
Cloud-based storage employs some of the most modern and severe security mechanisms available. To guarantee that your company's data is well-performing in the places where it is. Vision Data Analytics can assist you in ensuring that everything uploaded to the cloud is secured before it leaves the server.
Cloud Consulting Services Hyderabad can assist you in ensuring 99.9 percent uptime, allowing you to virtually access data and apps from anywhere. One of the primary advantages of this service is that it allows you to concentrate on operating your business. While specialists in a highly technical sector manage your cloud-based IT systems.
Every Facet of Cloud Consulting Services Hyderabad is Addressed: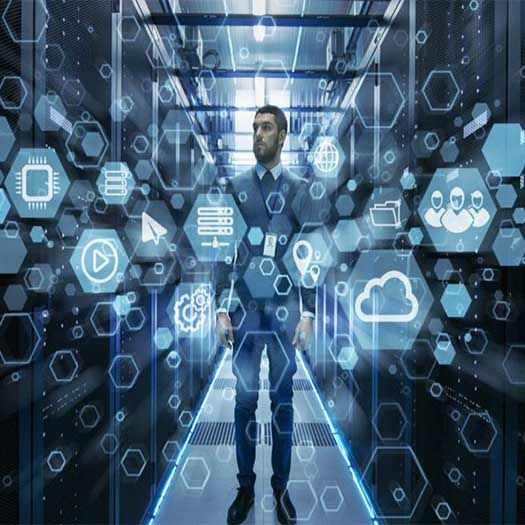 We may be more focused on certain aspects of cloud administration, such as building high-level architectures, whilst others may be only focused on cloud migration. The top cloud consulting firms can handle your complete cloud-based workload.
We are a one-stop cloud service provider for world-class cloud services with numerous alternatives, whether your applications run in an on-premise captive data center, a third-party hosted private or public cloud or a combination of the two.
In addition, we can effortlessly scale and migrate your chosen application workloads. Our cloud consulting methodology solves all customer concerns related to a smooth transition to the cloud. It is preferable to hire an agency rather than a single person since you will benefit from the knowledge of an entire team of professionals.
We are proactively offering quality service throughout our collaboration, from evaluating your company needs and providing cloud strategy consultation through staff training. Our business analysts collaborate with solution architects to ensure that your cloud adoption and use journey goes as smoothly as possible.
How To Choose the Best Cloud Consulting Firms?
There are many cloud-consulting firms out there, and it's a booming business due to the surge in demand for cloud-based services. As a result, you must select a provider whose services match your needs.
The ideal cloud consulting firm for your needs has experience in your business and offers the service lines you require the most. Furthermore, the size of the provider's company might be a predictor of whether your needs are compatible.
Several Service Lines:
Cloud-based IT infrastructure allows you to securely host all of your data while also making scaling up simple. However, many people require more from a company than merely cloud consulting.
For operators that want to stay one step ahead of the competition. We've included service providers who offer several service lines. Such as business intelligence, artificial intelligence, synthetic intelligence, and big data consultancy.
Firm Size:
The size of a corporation can reveal a lot about it. Large enterprises with many staff frequently charge more, whereas smaller service providers prefer to meet the demands of smaller businesses.
We recognize that SMB encompasses a wide spectrum of firms, from one-person to 1,000-person operations. Therefore, we've included businesses of all sizes.
Industry Concentration:
One of the most crucial elements to evaluate is whether a cloud consulting firm has prior experience in your business. The majority of providers are experts in multiple domains.
If they specialize in your industry, they will already be familiar with the cloud-based solutions that will be most beneficial to you.
Consider Cloud Consulting RIGHT NOW to Improve Your Cloud Operations: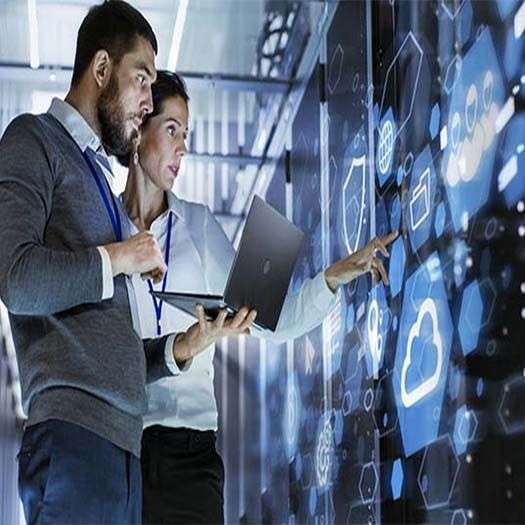 With best-in-class Cloud Services, Vision Data Analytics assists enterprises in transforming their IT environment. Our skilled team provides enterprises with highly effective and dependable cloud computing services that provide them with a competitive advantage.
In addition to lowering costs and shortening time to market, our cloud solutions enable enterprises to minimize IT resource requirements and increase productivity.
We help customers by providing on-demand computing services, tools, and applications such as servers, storage, databases, networking, software, and apps.
We assist firms in becoming more agile and responsive to the changing market landscape. By enabling them to utilize cloud computing, thereby assisting them in making the best decisions. And maximizing their Return on Investment (ROI).
Our cloud solutions enable enterprises to minimise IT resource requirements, boost productivity, and cut costs and time-to-market. Customers benefit from our on-demand delivery of computing services, tools, and applications such as servers, storage, databases, networking, software, and apps. We assist firms to become more agile and responsive to changing market conditions by allowing cloud adoption.
Your Cloud journey Begins with Productivity:
Unleash the true potential of the cloud with best-in-class strategies and programs tailored to your company's needs, transformation, and rewards. Choosing the proper cloud strategy partner allows your firm to remain adaptable to the ever-changing IT world.
Our Cloud Consulting services in Bangalore, Mangalore, Pune, and Chennai provide the luxury of reducing IT resources and expenses while increasing productivity and time-to-market. With the help of our dedicated cloud partners, we support our customers with Cloud Migration Assessment to align with your enterprise's digital strategy and ensure a smooth transition.