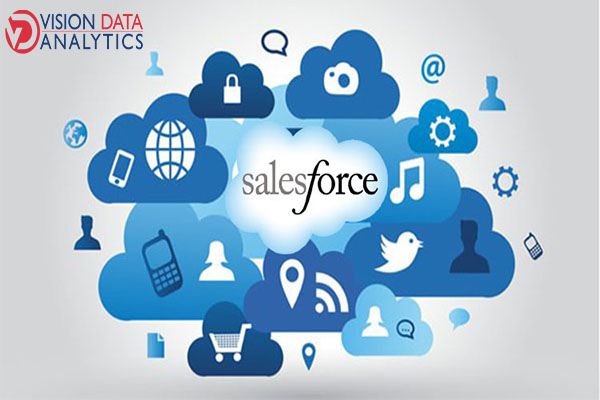 Your business demands are continuously changing in the ever-changing digital landscape. It is because of the use of cutting-edge customer relationship management (CRM) tools like Salesforce Cloud, Salesforce Marketing Cloud, and Service Cloud. Platforms provide cloud-based real-time data access while seamlessly integrating partners, customers, and workers to promote meaningful interactions and improved business results. Your needs for sales, marketing, and customer service are supported by consulting services. Oracle Consulting Services may be suitable for people who are mainly technically focused.
Why is it crucial to establish trust with your clients?
Customers' expectations have significantly risen during the past years. They claim that a company's experience is just as essential as its goods and services. Customers are unwilling to communicate with your marketing, sales, or service teams. They merely want confirmation that they are interacting with your brand and receiving their needs at the appropriate times and locations. Additionally, people are loyal to businesses that anticipate their demands. Because it enables organizations to cater to the needs of modern and connected clients.
By integrating your departments' data with your customers, Salesforce Customer 360 is an integrated CRM platform that overcomes this difficulty. Everyone receives understanding of your clients. It acts as a circle of consumer information with the customer at its center.
Therefore, there is no need for customer care- to request purchase information when a consumer calls about a product issue. Service can quickly pull up the data that sales entered when the customer made their transaction because of Salesforce Customer 360. Then, the service may react quickly to consumer needs.
What Do Consultants in Salesforce Do?
Establishing business goals-
Vision Data Analytics Salesforce consulting can help you quickly and effectively address your challenges, whether you need to enable reports with greater visibility, shorten drawn-out sales cycles or case resolution times, implement effective email marketing campaigns, or automate processes related to sales and customer service.
Incorporating Salesforce features into business goals-
Once your business objectives are clear, you can map them to functionality. It's time to decide whether to use default or bespoke functionality to accomplish these.
Recommend the best Salesforce edition-
Choosing the right edition means addressing your business challenges without paying for features that aren't required. Consultants assess your needs and recommend an edition that is a good fit for your company.
Process design for sales, customer service, and marketing-
They use Salesforce to automate sales and customer service workflows, create personalized customer journeys, target advertising campaigns, and much more to help your customers achieve their business goals.
Creating a strategy for user adoption-
They develop a user adoption strategy that includes iterative user training, timely user support from the Salesforce admin, release notes, and rewards for advanced users to assist your users in mastering the new system.
Beyond Salesforce Consulting:
Salesforce implementation and advancement may necessitate the evolution of other areas of your organization, and provide services to assist you.
People and Change Management – Delivers stronger business and technology transformations through strong people alignment and preparation, including successful roll-out, adoption, and use.
Operational Excellence – Resulting in well-defined and implemented processes that are critical in delivering business value from your Salesforce implementation.
Data and Analytics – Converts data from Salesforce and other sources into information that improves business insight, ensure operational excellence, and provides a competitive advantage. Salesforce Consulting Services are good for small businesses.
What does it mean to provide a better customer experience?
Vision Data Analytics can help you engage your customers more effectively throughout their lifecycle, from marketing to service, and everything in between:
Using Marketing solutions, you can improve lead generation, customer acquisition, and upselling opportunities by tailoring your marketing messages to the right person at the right time on the right channel.
You can provide your team with the tools they need to develop and implement a precise, repeatable process, so they can spend less time entering data and more time connecting with customers.
You can create simple, seamless commerce experiences that help you grow revenue, exceed customer expectations, and connect commerce to the rest of your business.
You can deliver consistent, personalized support experiences across every interaction, from the contact center to the field, from service automation to chatbots powered by artificial intelligence.
Create modern apps to meet the needs of every employee, partner, and customer. Increase productivity by using apps to automate key business processes and improve scale, transparency, and security.
All capabilities, from Artificial Intelligence (AI) to analytics to integration to workforce training, are easily tailored to your sector demands. Customers can also realize business value faster if they have access to tools, professionals, and services that contain best practices and lessons learned.