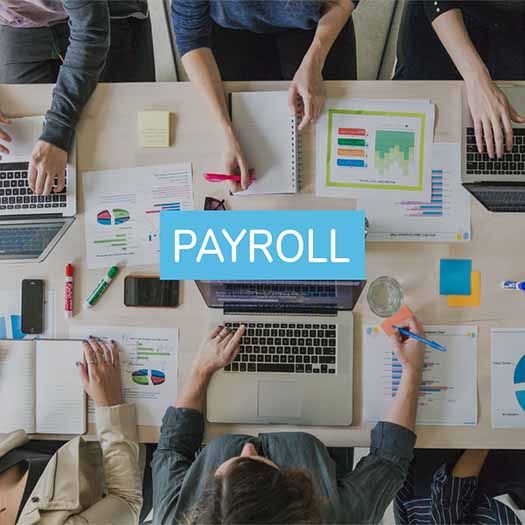 Payroll Outsourcing Services Hyderabad minimizes costs and saves time dealing with financial responsibilities related to payroll. Hiring an outside agency to manage payroll activities eliminates the need for a business to hire. And train an in-house payroll staff, purchase proper payroll software, and stay up to speed on difficult tax requirements.
Outsourcing payroll activities is useful for all types of enterprises. Regardless of whether the firm has a large payroll, a mid-range payroll, or a small payroll. It is simply the utilization of a service provider to perform the administrative and regulatory duties associated with paying staff.
It is vital to understand that payroll services are just that and do not provide the foreign company with a local employer of record. This means that local incorporation requires, and all other aspects of hiring people handle on your own or by our Payroll Outsourcing Services Hyderabad professionals.
Depending on their requirements, a corporation may tailor the payroll services they outsource while maintaining control over other elements. Payroll functions outsource to a third-party contractor including administering payroll and calculating employee compensation and withholding.
When Should Payroll Be Outsourced?
Outsourcing payroll depends on various factors, including the number of people on assignment, whether a company has a local corporation, and the complexities of the host country's employment and withholding rules.
In many cases, the effort and cost of establishing up and running a local payroll are unjustifiable. Thus, payroll activities outsource to another host country enterprise.
While many small firms employ payroll outsourcing regularly, larger enterprises can also benefit from this when moving personnel on an overseas assignment to a new market.
In that case, a company can choose to hire a local payroll provider who provides total employment support to its clients, including a compliant payroll for all employees in that nation.
Depending on their requirements, our Payroll Outsourcing in Hyderabad can tailor the payroll services they outsource while maintaining control over other elements. The following payroll functions are frequently outsourced to a third-party provider:
Payroll processing and calculation of employee pay and withholding
Directly depositing funds or issuing employee checks
Calculating and remitting state and federal payroll taxes, as well as tax withholding payments
Completing government reports
Employee benefits administration
Social security and pension contributions are being withheld
Why is Payroll Outsourcing a Better Option?
Cost Reduction:
Payroll Outsourcing helps to reduce labour costs as well as penalties. Wrongful or late tax payments can result in fines and penalties, which can be costly for any small firm with a tight budget. Having a specialized payroll team might aid in the proper filing of- taxes and other expenses.
It is also beneficial for employee payments, as payroll outsourcing can assist in identifying flaws in the current compensation structure and identifying where you are paying more, allowing you to make changes that do not affect the value or output of the work.
Time Management:
Multitasking is beneficial, but not always; payroll outsourcing firms provide a team of specialists that will handle the process flawlessly without the employees and the owner, allowing them to focus on their primary responsibilities.
Happy Workforce: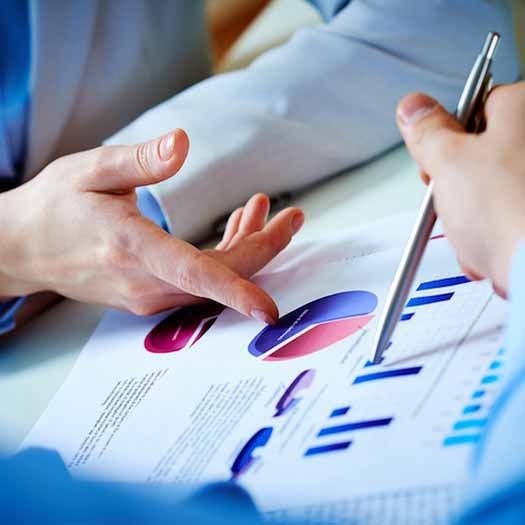 When payments and salaries are not made on time, employees become dissatisfied, and an unhappy employee harms productivity.
Outsourcing your payroll and HR functions to a human resource firm can help with timely payments. As well as resolving employee issues and listening to their concerns.
As a result, there is a more positive environment and an increase in productivity.
Efficient Management in Small Business: 
The ease of managing and administering payroll through employee adjustments that reduce or increase compensation structure and the filing of reports to government authorities. As a result, the payroll outsourcing model assists small firms in avoiding errors and tax penalties.
Is Outsourcing Your Payroll a Good Idea?
Businesses must not only be efficient and productive to compete, but they must also be nimble and responsive to stay ahead of the competition. HR can shine when it comes to responding to market and environmental changes.
If you don't have a payroll department, Vision Data Analytics can help you identify payroll experts. In addition, your employees may relax about the day-to-day issues of payroll and changing legislation.
Payroll Outsourcing Services Hyderabad accommodates enterprises of all sizes and industries. Our payroll is cloud-based and can be scaled up or down depending on the size of your company. We have a solution for you, whether you are a fintech firm with 50 employees or a manufacturing firm with 1000+ employees.
Our payroll-managed services handle all aspects of payroll processing for you, allowing your HR team to focus on your core business and employee engagement. You may be confident that your payroll handle by a reputable payroll service company with decades of experience.
LEADER IN SMART WORKING WITH ADVANCED SOLUTIONS:
Running a business is already difficult. We offer a comprehensive range of Payroll Outsourcing Services in Bangalore, Mangalore, Pune, and Chennai, including transactional and administrative operations. Whether dealing with complex HR operations or beginning a business, talk to us about HR solutions because we're the best in the industry.
We meet consumers' demands for efficiency and competency. Our services are very flexible, and we take vital considerations for a company's confidentiality, such as managing your payroll. We also require government certification, and all of our software complies with regulatory standards and new system features.
View your payroll in real-time from the cloud, 24/7