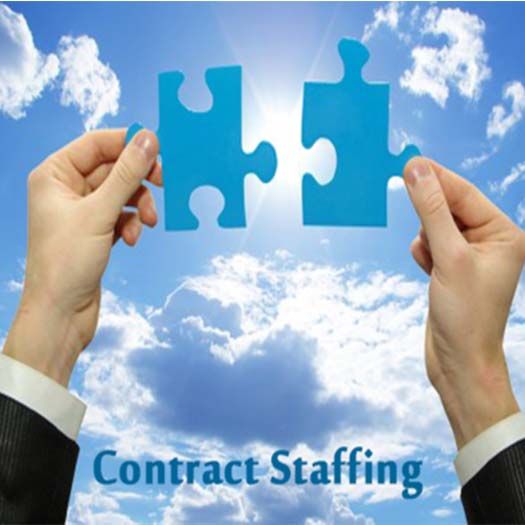 Contract IT Staffing Services Hyderabad has been the preferred approach for many businesses in recent years, as they seek new and imaginative ways to manage expenses in their operations. When compared to the employment market a few years ago, workplace dynamics and standards have shifted dramatically.
Businesses frequently require competent labour to deal with the industry's ebbs and flows. Temporary staffing has proven to be a better answer in many of these situations. Because of its advantages, contract staffing is becoming increasingly common.
This strategy has several benefits for firms and individuals who want greater flexibility and free time. Businesses do not necessarily require long-term candidates. A lot of the time, they necessitate specialized expertise for a specific project.
This requirement of enterprises is met by IT contract staffing service providers such as ourselves. Contract IT Staffing Services Hyderabad leverage an extensive database to assist you in hiring a resource that specializes in your speciality requirements.
From contingent and permanent hiring to people management, outsourcing, and talent development, our broad family of businesses addresses the complex workforce concerns that organizations confront today. We provide solutions that propel your company forward.
Contract IT Staffing Offers a Variety of Perks: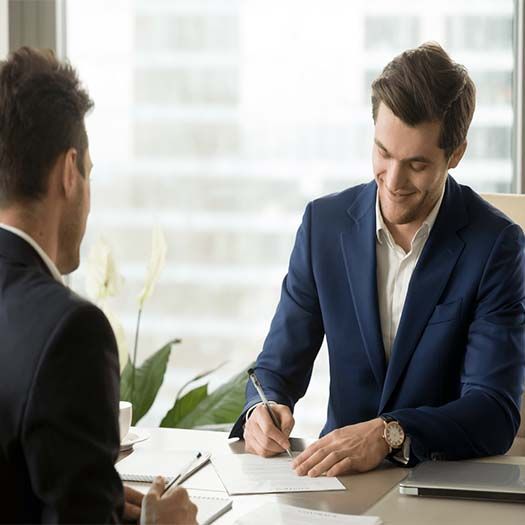 Insiders in the corporate sector have witnessed significant changes in how some of the brightest scientists, engineers, and technical professionals locate their future employment. Many scientists give up permanent and permanent posts to be free agents.
The free-agent lifestyle also allows employees to better balance work and family life. Contract IT Staffing is a dependable way to find and hire qualified candidates. Furthermore, it comes with a slew of benefits; let's go over them one by one.
It is a cost-effective solution because it allows you to save a significant amount of money on payroll and benefits.
Firms are masters in providing competent employees who work in various fields. As a result, no matter what your field is, you will be able to find qualified people.
There is no time constraint. A contract employment business can assist you in finding candidates for whatever period you require.
When you hire a candidate on a contract, you get hiring flexibility while avoiding risk. A contract staffing service allows you to run a trial on- a candidate before hiring them full-time.
More adaptable in terms of shifting market conditions and job demands. When managed efficiently, the capacity to match a collection of work to urgent needs is a huge advantage.
Labour regulations may be closely tied to tax filing, benefits, and various social benefits paid. They are mostly avoided by using contract workers.
Contractual labour has proven advantages for both individuals and companies. Employees get flexibility and improved access to work, while businesses save money, increase production, and take advantage of a large network on demand.
How Do We Make a Distinction From Other IT Staffing Firms?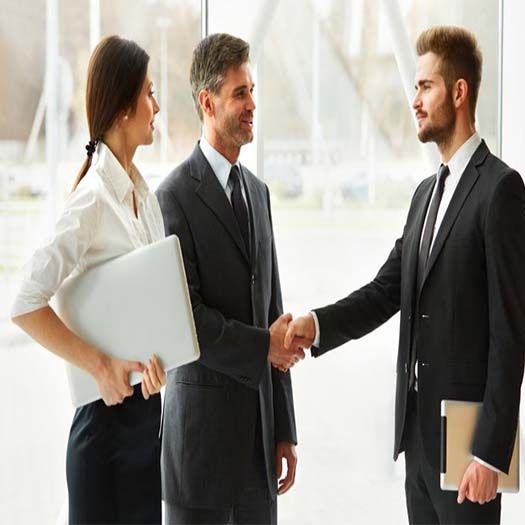 Vision Data Analytics is a prominent web development company, specializing in providing innovative and efficient staffing solutions to match your variable candidate needs. These options could include short-term assignments or seasonal placements that necessitate- temporary or contract-to-hire personnel.
The first stage is a thorough discussion to determine your personnel needs. Following that, we use our internal and external promotional channels to promote the required job opportunities. After screenings, interviews, and background checks, we select the top applicants from the gathered talent pool. Finally, after you give us the go-ahead, we begin onboarding selected prospects.
Whatever your objectives are, we ensure that you receive agile solutions that provide you with highly skilled staff to justify your job requirements and efficiently carry out your tasks. Our extensive workforce solutions provide you with more freedom. It enables you to deal with unforeseen obstacles and build your firm.
Outsourcing Based on Talent:
We place a premium on- the qualities and abilities that define a candidate for a particular role. We have a well-proven screening process for identifying the primary growth areas of freshers and seasoned professionals. Finally, providing a win-win situation for both the company and the applicant.
Sector-Specific Expertise:
Temporary staffing services are needed in all industries because there is always a need for temporary personnel. As a result, Contract IT Staffing Services Hyderabad build teams with sector-specific knowledge since we recognize that the skill sets necessary for each area differ.
These characteristics assist us in identifying the best applicant for the job based on the needs of the firm and the industry to which they belong.
Domestic and International Job Openings:
Because of our strong international presence, we have gained competence in temporary staffing in various nations. What distinguishes us in this regard is our attention to detail when it comes to choosing the ideal person you can rely on based on their industry expertise and certifications.
Adaptable Contracts:
Because temporary employment can be of varying durations, we customize each solution to provide flexibility to enterprises based on their demands for skill types, periodicity, and extent of scope.
Create, Foster, Develop and Build Value:
One of the fastest-growing contract staffing firms, Vision Data Analytics, has a revolutionary philosophy that offers functional and financial freedom while allowing them to continue operating with a contractual workforce. We give you the tools you need to deal with negative externalities so you can concentrate on your core competencies without being distracted by a workforce shortage. Being a business, our IT contract staffing services in Bangalore, Mangalore, Pune, and Chennai assist you as your HR Department in full capacity to handle all personnel matters, including payroll, the HRIS, and regulatory compliance for contract employees, without diverting your attention.
Don't Allow the Ups and Downs of the Industry to Affect Your Personnel. Inform Us About Your Hiring Requirements.