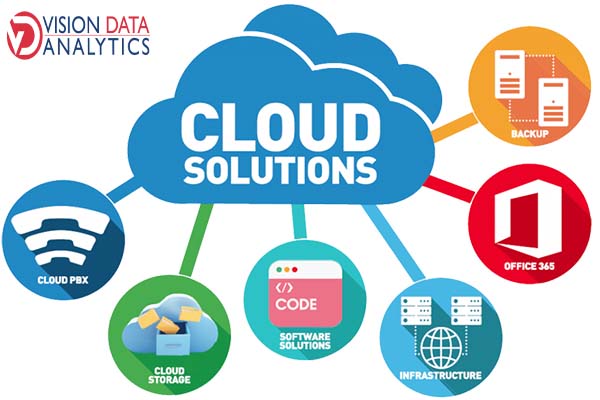 Cloud consultants today come in several varieties. Firms lack the DevOps competence necessary to create seamless cloud operations or guarantee a smooth and affordable transfer from legacy infrastructure to any platform. More importantly, while cloud providers highlight various advantages of cloud computing, they neglect to mention that these advantages need an in-depth understanding of cloud architecture and best practices. But the pressure in IT Consulting can be high.
That is why Vision Data Analytics dive fully into the cloud and set up its systems as best it can, only to discover that they are spending quite a bit rather than cutting costs on cloud computing. Therefore, a critical need is for trustworthy cloud consulting that guarantees your firm meets the established business goals. Fortunately, numerous consulting firms offer infrastructure planning and procedure execution services.
What is a cloud strategy?
Enterprises use the cloud for some of their workloads, but the majority also use traditional IT and only use the cloud rarely. The lack of a clear business goal or transformation plan limits adoption in companies. Inability to recognize hazards and aversion to change are two other factors that prevent adoption.
You need a well-defined strategy that describes the ideal way to run your applications and manage your data if you want to take advantage of the cloud's advantages.
Signs you should look out for are:
Many consultants don't provide their clients with a customized solution. For every company they work with, dishonest consultants love to employ the same set of procedures. They receive their compensation in this manner with little effort. Unfortunately, this strategy results in ambiguous project schedules, high costs, and a poor customer experience.
Consulting firms do a terrible job of communicating with their clients. It's usual to ignore emails for several weeks. Another classic in cloud consulting is the creation of project plans that are overly detailed and nearly impossible to read. These missteps in communication favor the consultants but not their clients.
How do you choose the cloud model that's best for your company?
Workloads in businesses vary widely. Performance, reliability, control, and security needs differ among them. Determining which model is best for you and deploying your applications and workloads requires- an understanding of your workloads.
Making a clear image of your goals and resources while mapping your entire organization is necessary to select the best model. Additionally, you must be adaptable enough to change from one cloud model to another.
The most important thing is to make the right decision the first time so you can use the cloud to promote digital transformation in your company.
It can be difficult and requires some examination to pick the best strategy consulting and solutions provider in terms of skill, experience, and certification.
The following qualities are essential while working with cloud consultants:
Technical Knowledge
Your chosen cloud consultants can comprehend the whole intricacy of the cloud, given the vast number of different solutions available. Execution is crucial when it comes to technical issues; having the correct strategy in place is only the first step.
Industry Knowledge
Cloud consulting firms won't be able to match your needs, at least not in the most effective manner, if they lack the requisite expertise or knowledge of your specific industry.
Make sure to work with a supplier that offers consulting services that are specifically tailored to your industry's demands because the requirements of a retail business are very different from those of the manufacturing industry, for instance.
Safety precautions
Review companies that guarantee data security before storing any sensitive information in the cloud because it's only as secure as you or your provider make it.
Getting assistance from a provider
This strategy, however, has several drawbacks. First, not all businesses are available in sizable IT centers where they can easily find qualified people locally. And not all engineers, no matter how much money you may offer them, are willing to migrate. In addition, employing an expert internally- takes time and money. You must pay for office space, furniture, appliances, and other monthly expenses in addition to engaging a recruiter and HR manager to help a new employee integrate into your team.
Working with cloud consulting companies has the following primary benefits:
Lower IT costs
Flexibility and scalability
Increased cooperation
Data protection
Be careful to assess them while choosing your perfect solutions supplier, taking into account:
Technical mastery and domain knowledge
Disaster recovery and data security measures
As you can see, the ideal way to get top-notch cloud consulting services is to collaborate with IT services providers like Vision Data Analytics. Find the right cloud consulting services for your company because they all have different technical stacks, teams, project completion rates, certifications, and project budgets, among other things.