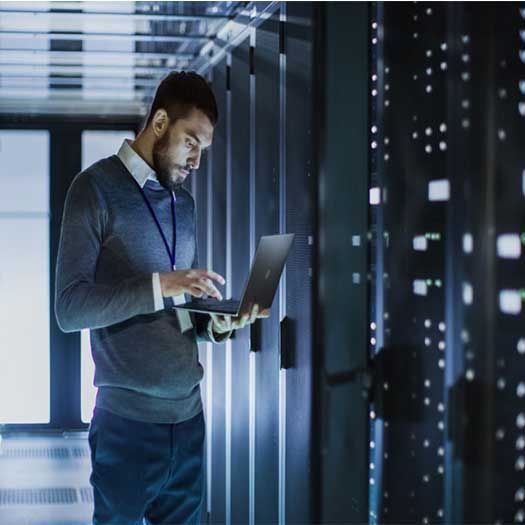 DBA Services in Hyderabad are in high demand as a way to cut IT costs. DBA services increase system performance, allowing for more efficiency and lower operating costs. We assist our clients by deploying a team of DBA specialists at a fraction of the expense of recruiting full-time equivalents with experience locally.
They are covered by a Service Level Agreement (SLA) that includes all factors ranging from simple database augmentation to prevent gaps in service coverage to 24X7 proactive monitoring that can discover problems before they happen. In addition, the Database Support Service In Hyderabad provides several reports to help with database system performance.
The database is at the heart of any high-value business application. Its constant availability is required for the business to run smoothly. DBA is a term used to describe specialized software used to store and organize data.
Capacity planning, installation, setup, database design, migration, performance monitoring, security, troubleshooting, and backup and data recovery are all possible tasks.
DBA Services in Hyderabad Done Right:
Database administration is a higher-level operational or technical job that is in charge of physical database design, security enforcement, and database performance.
Hence, maintaining the data dictionary, monitoring performance, and enforcing organizational standards and security are tasks. Database performance, periodic downtime, glitches, and multi-lingual requirements are some of the key issues encountered in the domain of DBA Services in Hyderabad.
A more proactive team and methodology will aid in avoiding any show-stopping database difficulties. The DBA administration staff handles all aspects of database management and optimization, allowing you to focus on more pressing business matters.
Coverage Around the Clock:
Database monitoring is available 24 hours a day, seven days a week because our DBA specialists operate in shifts and are ready to assist and minimize any issue at any time. It frees up your IT resources to focus on more critical business projects.
Flexible, Client-Centered Service:
Our DBA administration capability flexes to fit your demands, whether you need day-to-day support, a one-time minor upgrade, or massive cloud migration.
And, because we are continuously focused on increasing the value of your corporate information, we can keep our promise that our work always adds value to your business.
A Platform That Ensures Reliability: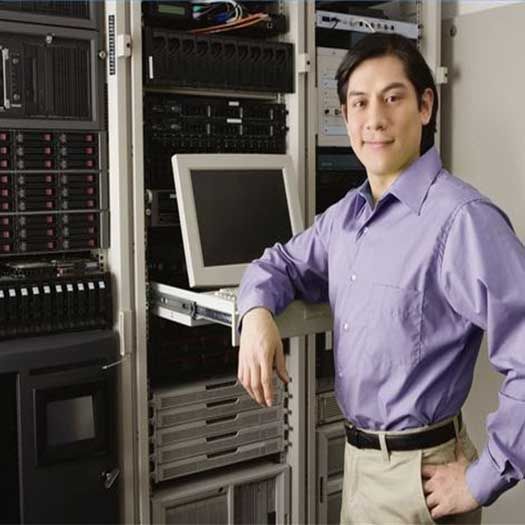 Your data determines everything your company touches; therefore, you need a team of DBA specialists to ensure you're getting the most out of it. Vision Data Analytics provides experience, services, and strategies to guarantee your firm makes the best use of its data so that you can maximize all of your other organizational assets.
Our global team of seasoned dba professionals brings years of experience and specific knowledge to your firm, providing you with the most comprehensive dba administration foundation available.
Wherever you Require Assistance, we will provide it.
Our remote DBA support specialists have your back, and our 24-hour monitoring and issue response keep you running.
Keep Track of your Info.
We maintain your data sharp with proactive health checks, database monitoring, database support, and performance tweaking.
See Potential Impacts Before They Become a Problem.
Troubleshooting and issue resolution, paired with patch monitoring and installation, will keep you ahead of the competition.
Strengthen your Foundation.
Gain a competitive advantage through detailed architecting, design and construction, and data access and security best practices.
Keep up with Technological Advances.
We've got your new feature implementation, platform release updates, and much more under control.
Data Security Services for Your Company.
Our security solutions are custom-one and very successful in reaching your corporate goals.
Moreover, our long history of dependability, exceptional service, and a varied selection of service options. Ensure that every customer receives the database technologies, administration services, and support they require. Hence, our professionals are standing by to answer your queries right now.
Put Our Knowledge To Work For You:
Whether you require full-time database support, specialized knowledge, or bridge a skill gap, our exceptional team of DBAs, engineers, and administrators is available to help. Our professionals work on-site or remotely with your team, utilizing a secure delivery architecture, clear protocols, and up-to-date reporting. With in-depth information, you can win.
Vision Data Analytics uses an on-site and off-site personnel methodology. To deliver comprehensive DBA administration support services wherever and wherever in need.
Make use of the world's greatest remote DBAs. Contact us to get access to a specialized staff of database professionals. As well as credentialed remote dba experts who are knowledgeable about a wide range of technologies, platforms, and potential integrations.
In the end, work with a partner rather than a vendor. Therefore, e act as an extension of your team, as a sounding board, and as a trusted advisor.
Our Proposals
As one of the most sought-after suppliers of 'DBA Services in Bangalore, Mangalore, Pune, and Chennai,' we deliver best-in-class services to some of the most prominent corporations across industries. Our professionals have a thorough understanding of databases and can assist you in implementing the finest solutions for your organization's needs and business objectives. Our experienced consultants assist clients with the design, planning, setup and installation, restoration, and database upgrades, as well as providing effective round-the-clock monitoring.