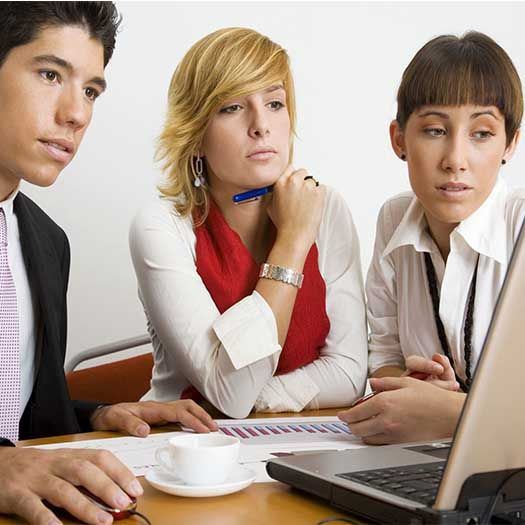 Off Role Staffing Services Hyderabad applicants are employed on a third-party payroll basis, which means they are paid through the company's contractors. Our experts are ready to provide you with high-quality staffing solutions.
You can't reach the pinnacle of success unless you have real employees; Opening a company system is unique, and keeping it functioning successfully is difficult- You will also need the right people to help you succeed. Have trust in our off-roll staffing services to help you establish that workforce.
Candidates for off-role work are hired and paid by a third party of the firm; Different MNC firms do not directly hire individuals for their company to save time and money; instead, they assign contractors who find personnel and pay them a salary.
Off Role Staffing Services Hyderabad offers exceptional off-roll staffing services that can be adapted to your company's exact requirements. Vision Data Analytics Staffing Services help you improve the effectiveness of your team and compete by delivering everything from full-service HR outsourcing to one-time placements.
We are in charge of our client's entire off-roll services as well as all HR Administrative duties such as statutory employee benefits and compliances for outsourced resources. The client monitors the operational and performance factors, and the client has complete control over them.
THE MOST EFFECTIVE COMBINATION OF SKILL AND TALENT:
With our team on your side, you will always receive the greatest labour off-role staffing services available. We have flexible partnership structures that will allow us to be very responsive and coordinate our specific needs. It may also aid in the support of a section of the occasional contract or some short-term requirements. We are with you to provide you with a contract to utilize your talents.
Because of our company, we are now able to receive the most comprehensive and promising professional services ever. Therefore, our team will work hard to present you with excellent employers for your organization.
You will receive exactly what you deserve. Off Role Staffing Services Hyderabad arrange a time from our position to decide out and tune in to your company. From that point forward, we will begin to build some quality linkages to mix nicely with the abilities and behaviour of quality personnel.
We can generally provide you with the best staffing experience you've ever had. We are confident that we will provide you with the most desirable approach ever.
OFF-ROLE STAFFING SERVICES INCLUDE THE FOLLOWING:
We have the expertise to identify the best asset for each role; yet, we understand that running a business requires more than a set of skills. We strive to understand our customers' unique demands beyond specialist abilities, and we keep close relationships with our advisers, allowing us to find the best solution for both.
All newcomers must follow the same guidelines.
New employee reference checks or employment verification.
Physical confirmation of new employees following customer specifications.
Allocate all types of letters to new employees, such as appointment letters, offer letters, and so forth.
Depending on the needs of the customer, provide ID cards to the most recent recruits.
Distribute uniforms to new hires under customer requirements.
Payroll processing following payroll services, employee counselling, training, and guidelines by customer needs
Exit procedures, as well as full and final agreements with existing staff.
Method of PF withdrawal/transfer for departing employees.
Off-roll Staffing Statutory & Labor Law Compliance Services.
We employ a very successful technique to find possible candidates and conduct all of the research for you.
Hence, when it comes to Customer Relationship Management services, we intend to make an effort to provide you with adaptive services. We often attempt to erode trusted methods, regardless of whether this necessitates quality services. Our crew is collectively settled and served to provide you with specific methods at all times.
INNOVATIVE SOLUTIONS TO HELP YOUR COMPANY MOVE FORWARD: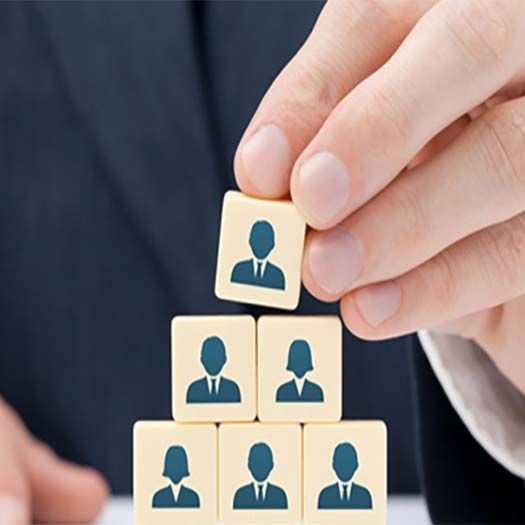 Our most valuable resource is our personnel, who are committed to maintaining open and continuous contact with our consultants and customers. We are customer-centric, and with our quick response times, it's no wonder that we continue to face outstanding consumer satisfaction and industry-driving points of positioning.
We provide our clients with rapid and easy access to personnel resources and meet their urgent needs. Our industry knowledge enables us to provide superior staffing solutions for all company verticals.
Vision Data Analytics makes personnel resources easily available, keeping in mind the skill-set required by the client's instructions: We assist companies by meeting their workforce needs and providing them with the knowledge to be flexible, cost-effective, and competitive. Our previous staffing attempts have distinguished us as consistent result-driven performers that deliver on schedule.
However, whether the personnel require on a temporary or temporary-to-permanent basis, the same thorough process in their selection. We understand that staffing is a critical aspect of performance, and the customer is looking for highly trained workers that can provide results quickly. As a result, we maintain a constant balance to govern personnel migration in and out of the organization.
Connect With Us:
Every corporate entity chooses us first when searching for the best manpower consultants. As a result, we have never missed a deadline or compromised on quality. The number of persons we have placed in different organizations essentially defines our range. We offer IT resources to practically all prestigious businesses.
We are in charge of handling all aspects of Off Role Staffing Services in Bangalore, Mangalore, Pune, and Chennai, as well as all HR administrative tasks, including ensuring that the outsourced resources receive the required employee benefits and comply with all applicable laws. The client maintains full control over the operational and performance-related areas and monitors them.