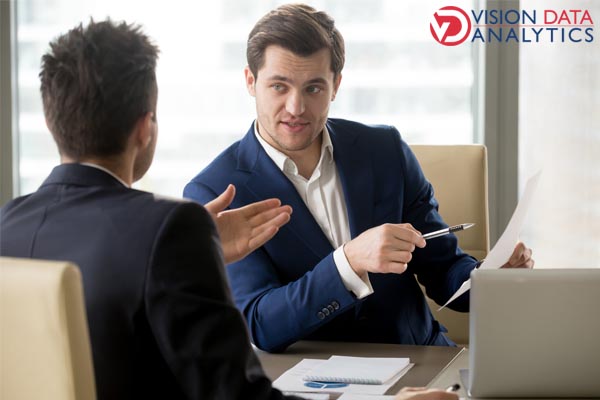 As an entrepreneur, your plate will constantly be full, making it tough to devote time to troubleshooting all issues regularly. Therefore, you may require some outside guidance from time to time, and a business consultant can fill this position precisely by bringing in the correct approach, especially if it's a short-term job. Aside from the fact that they may address gaps that a firm may encounter at times, we also bring in-depth expertise that will assist you with overall growth. Without a doubt, our Business Consulting Solutions in Hyderabad, Bangalore, Mangalore, US, and Europe fit every company.
Because of shifting customer expectations and growing technologies, as well as more nimble competitors entering industries, businesses are more vulnerable to disruption than ever before. To successfully handle these complex business barriers, you must be willing to go deep into your organization and market to gain clarity on issues and possibilities. You need to create a compelling and inspiring vision and deliver value promptly.
Although some people confuse the terms 'business consulting and management consulting,' business consulting refers to business processes such as production, HR, finance, or building maintenance, whereas management consulting focuses on people and the less quantifiable aspects of the business, for example, culture, vision, strategic objectives, delivering change, planning, managing expansion, and growth.
Important characteristics of business consulting:
Business consulting during the early stages of a company's development or when a period of expansion is anticipated. A business consultant may ensure that the proper procedures are in place to allow a firm to operate efficiently, legally, and efficiently. When a firm expands, a business consultant can assist in the development of the capabilities required to properly achieve that expansion.
Consultants that provide business consulting services have specific operational experience as well as a high level of technological knowledge. It implies that the help they provide is targeted to the specific needs of each company.
They can provide an objective assessment of present systems and recommend methods to improve them, typically without spending a lot of money. They may examine your Health & Safety compliance, ensuring that your systems are capable of handling Data Protection effectively and guarantee that your marketing is as good as it possibly can be.
Firm consultants present a comprehensive, well-informed perspective on the market and external elements, allowing them to advise owners on which route will yield the most profits.
What are the benefits of hiring a business consultant?
When you need advice or perspective on your chosen course for change in their firms, you should consider employing business consultants.
Expertise in a given market
Identifying the issues
Objectivity
Employee education and training
Laying off employees
Bringing an organization back to life
Starting a new company
How do you evaluate the success of a business consultant?
There is no commonly accepted, objective approach for monitoring consultancy performance, unlike an employee performance review. However, it is appropriate to define targets and measure deliverables.
Ensure that you and your consultant set clear objectives that are as detailed, measurable, feasible, and relevant. As well as time-oriented as possible at the start of the project.
Determine the tangible outcomes you desire. And the financial and other measurable results you want to achieve. Such as improved revenue, annual savings, or lower employee turnover.
Decide on the intangible outcomes you desire. Your consultant understands the intangible outcomes you're looking for. Such as higher morale, strong corporate values implementation, and increased customer happiness.
At each stage, keep track of your progress and evaluate KPIs.
Use a questionnaire created by a professional. At the start of the project, a consultant can present a detailed questionnaire that covers the entire business ecosystem and intended areas for improvement. You'll be able to compare the results more easily in this manner, especially when it comes to intangibles.
When should a company hire a business consultant?
There is no such thing as a one-size-fits-all answer when it comes to hiring a business consultant.
Human resources are important.
A Business Plan
Operations
Regulations and compliance
Organizing your finances
Your company is having trouble, our Digital Transformation Services in Hyderabad, Bangalore, Mangalore, US, and Europe are there for use in any of the areas. It's a good idea to hire a certified specialist as a business consultant. If you're seeing a drop in profits that you can't explain, it might be time to employ a business consultant like Vision Data Analytics who can help you figure out what's causing it and how to fix it.
The cost of hiring a consultant can be substantial. Because fees vary, it's critical to create a budget that's both realistic and sensible. Consider fixing the consultant's cost as a predetermined percentage of your total revenue. As part of a free consultation, many experts will be able to assist you in assessing the scope. Also, the budget of your project. This engagement can also be used to test and see if we are a good fit for your company's requirements.